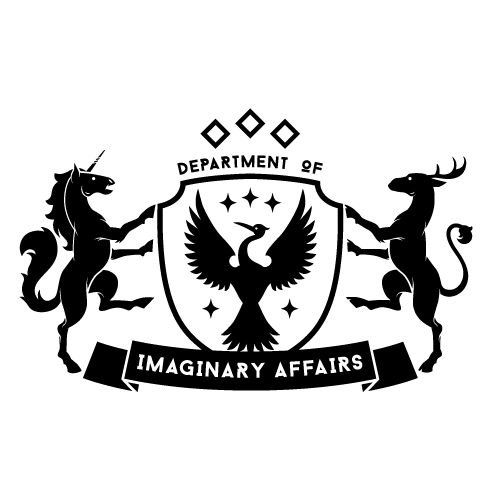 Earlier this month, I finally announced a project that has been incubating since the beginning of the year. It is called the Department of Imaginary Affairs!!!
I know, awesome name right? 🙂
I wanted to take a moment to catch you up on where this all started and where it is headed.
In December 2014, I met up with Blair Francey. Blair and I have known each other off and on since about 2010 but have never had a chance to really work together. Over coffee, we were talking about different things, projects we were working on and projects we wanted to get off the ground.
Blair told me about one project that he had always wanted to start here in Toronto. Inspired by the Ministry of Stories from London, England and 826 Valencia in San Francisco, Blair wanted to start a project here called the Department of Imagination.
Both the Ministry of Stories and 826 Valencia share something in common, they are both youth literary organizations that live in a retail storefront space. The retail spaces are run as their own businesses and support the work of the youth literacy programs that share the space. For the Ministry of Stories is supported by Hoxton Street Monster Supplies, selling everything from cubed ear wax to zombie fresh mints. And at 826 Valencia, they are supported by San Francisco's Only Independent Pirate Supply Store, where you can get your beard extensions and cures for scurvy.
It is our 3-5 year goal to get a storefront in the East side of Toronto to run and operate something in a similar model. We don't know what we will be selling yet, we are open to suggestions.
This conversation sparked a series of other conversations and before long, the vision for the Department of Imaginary Affairs (new name too) was formed.
The Department of Imaginary Affairs is a collaborative organization fuelled by the power of imagination and a toolbox of design thinking, as we aim to engage and inspire young people across the East side of Toronto to get involved in create solutions for city-based issues. The DIA is an ever evolving organization, never static, always changing.
For our first experiment, we are doing a Scotiabank Nuit Blanche installation called "The East Side Story". We will be building 4 giant story books in St. James Park filled with stories collected from people who live, work and play on the East side of Toronto.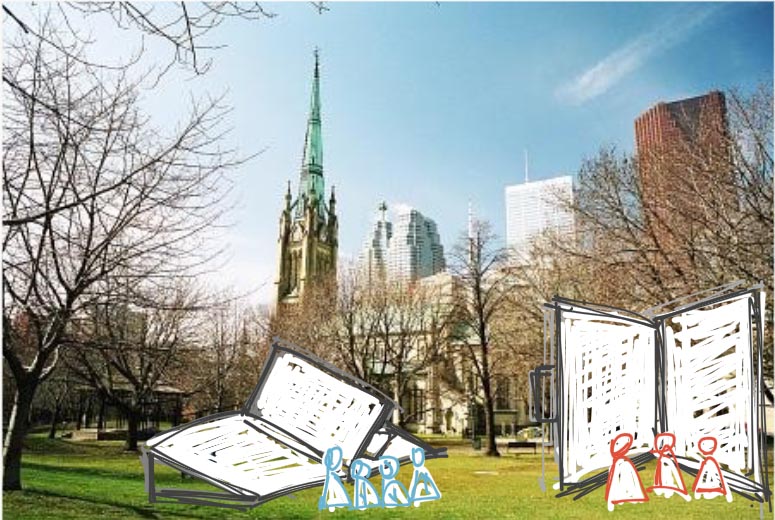 So far, we have partnered with 4 schools from the Toronto Catholic School Board, the Toronto Public Library, East End Arts, Young People's Theatre, Ryerson University Tri-Mentoring, Kettle of Fish at St. John's Mission and the St. Lawrence Market Neighbourhood BIA to collect stories from now until the end of July to build the content for storybooks.
We have two grand plans for the stories we collect. The first plan is to include them in our Scotiabank Nuit Blanche installation. We know the stories we collect will demonstrate how vibrant and diverse the East side of Toronto is. The second plan is to use these stories to decide what the DIA's first set of projects will be. We are looking to these stories to tell us what is important to the East side and where we need to take action.
Want to get involved with this super cool project?
Here are a bunch of ways: 
Share the love on social media @dia_space #imaginaryTO