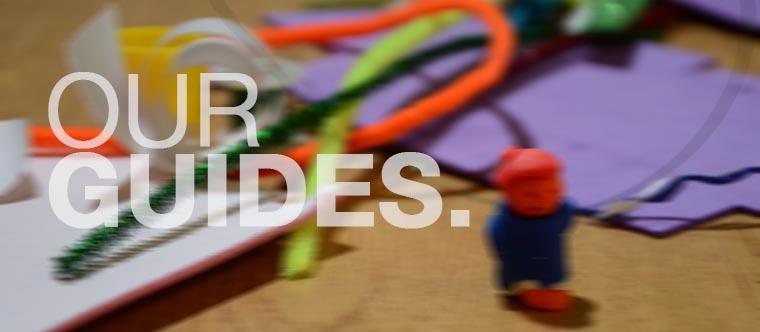 We're on a mission to co-design with stakeholders so that solutions are effective and appropriate. We are here to help guide the process.
We work with designers, researchers, and strategists working in multi-disciplinary teams to support our clients to problem solve, collaborate and serve their clients better. We focus on helping our clients answer their big questions. 
In 2009, Exhibit Change was started with an ambitious plan to change the world and transform the ways learning happens. For 7 years now, we have been working inside, with and alongside organizations, supporting the development of strategic directions, new programs and culture change with the very people who will use and deliver solutions.
[one_half]
We've all seen organizations move forward on a solution because it seems like the right way to solve a problem, to spend funding or because it is the way it has always been done before – but more often then not, those solutions don't serve the people they were meant to.
This is the moment in time we typically start saying "What if", "If only" or "This could work better".
[/one_half]
[one_half_last]
Exhibit Change was created to give all stakeholders a voice in the process. We work with clients to work with their stakeholders to ask big questions, frame the problem, empathize, ideate and prototype solutions.
We're on a mission to enable organizations to co-design solutions. We believe putting people first and into the process then their needs will drive solutions rather than timelines, budgets or egos.
And that's why we do what we do.
[/one_half_last]
Jennifer Chan, Founder, Provocateur, Facilitator
Jenn is a problem solver, provocateur and facilitator. She has brought her passion and hard work into starting and running this organization and can't imagine doing anything else.
Jenn has been weaving her educational background in architecture, with her working experience as an exhibit designer, and her community-based experience working with multiple non-profits and starting Exhibit Change.
Exhibit Change was Jenn's excuse to work with clients who are making a difference, to initiate collaborations to poke at the trajectory of normal conversations and to have the autonomy to be a truth-teller for stakeholders.
Jenn brings her toolkit of design, facilitation, strategic planning and systems thinking and continues to develop her work and research in her Major Research Paper on "co-designing empathy with stakeholders in public policy" as a part to her Masters of Design, in Strategic Foresight and Innovation from the Ontario College of Art and Design University.
Jenn is a serial generator and executor.
Jenn has co-founded the following initiatives:
The Department of Imaginary Affairs, a design and civic engagement program work with youth leaders
UExperience, a passion-based post-secondary education coaching program
Instant Noodles, an Asian-Canadian civic engagement initiative
Bad Kids Collective, an alternative education group
Design Connector, a community of design and education practitioners
For more on Jenn, check out her twitter and linkedin