It is hard to believe that a little less than a month ago, we stayed up all night in St. James Park for LandMark. This project was an unbelievable triumph of community partnerships and stories.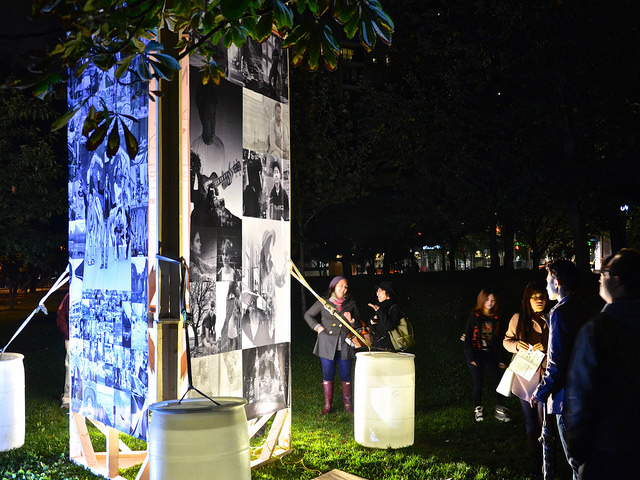 In February, we submitted a proposal for a Scotiabank Nuit Blanche independent project following a few conversations with the St. Lawrence Market Neighbourhood BIA. The idea for LandMark was born out of a goal to capture stories and bridge together different community organizations from the neighbourhood to complete one goal.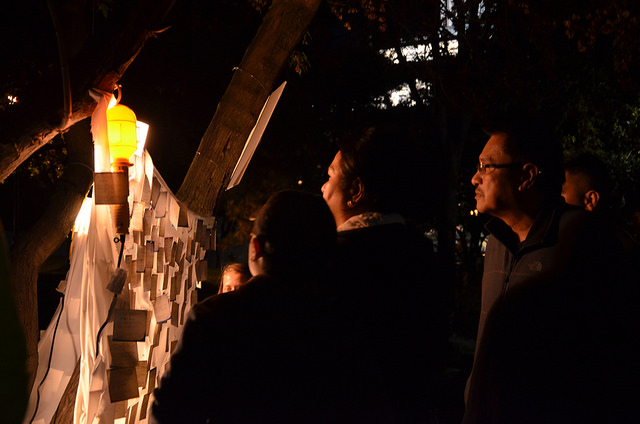 We specifically chose St. James Park as the site for our proposal, as it is a site rich with history and controversy. It is well known as the site of the Occupy Toronto protest and demonstration in 2011, the site of the St. James Cathedral which is the first church in the city of York and where you can still take bell-ringing classes, and now it is home to Music in the St. James Park where you can enjoy free concerts in the park on Thursdays throughout the summer. We knew this was a park of many layers and it was those layers that inspired the theme of LandMark.
To uncover the city, layer by layer.
This theme alongside the curatorial mission to capture the stories of everyday heroes, LandMark emerged as a one-time event that can only be created by these partners at this time.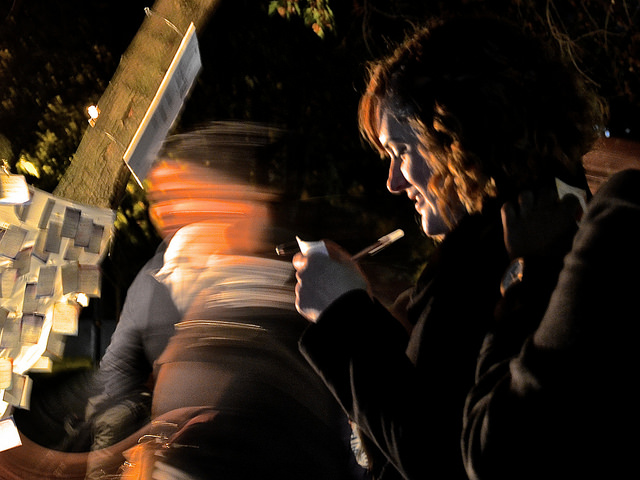 What is remarkable about this project, is that each of the partners were like a moving piece of well-oiled machine, without each other, this project would never have come to life in the way that it did. Much like a community, we are a series of individual pieces that can operate separately, but collectively can accomplish larger goals without taking on the entire workload individually.
It is our goal to take what we have learned from LandMark and put it into longer and continuous community partnership projects in the St. Lawrence Market Neighbourhood and strengthen the foundation that has been built.