Just over a year ago I met Rochelle, the Founder and Executive Director of Girls E-Mentoring (GEM) and we started a discussion about what the GEM program would look like. After an initial conversation about what mentorship looked like and how it might look like for GEM, I posed a question about what GEM might look like if the girls who would ultimately be in the program designed it?
And so we begin…
"GEM's mission is to mitigate the adverse effects of poverty through electronic mentorship. Our vision is to bridge a social divide between at-risk girls and high-achieving women to motivate the next generation of leaders, innovators and mothers to reach their full potential no matter where they started. "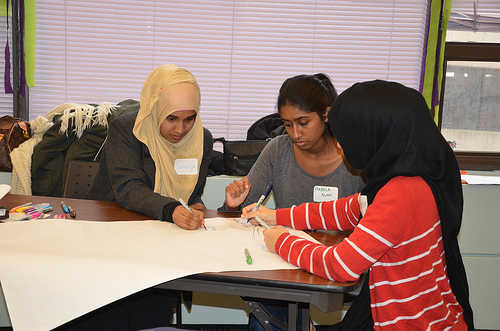 It all starts with empathy.
We hosted our first Design Lab with 18 girls at the Flemingdon Neighbourhood Services. This was our second time meeting the girls, but the first time we were really digging into figuring out what GEM might be. We spent a short amount of time doing a lot of work. The goal for first phase of the design process is to learn more about the people at the centre of GEM.
Design Lab 1 was intended to start exploring what the girls are interested in, know more about personalities in the room, aspirations and specifically pains and gains in the immediate and long term. Following the Design Lab, we met with GEM's Advisors to further dive into some of the themes that are coming up and were met with some design challenges coming from the perspectives of mentees and potential mentors. This is a great reminder of why we are actually doing this. The design process is revealing the elements that we need to spend more time thinking about.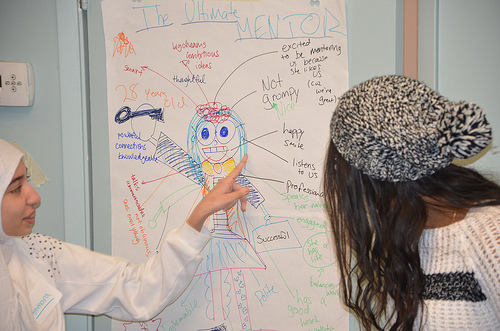 Moving forward from Design Lab 1 and the Advisors' meeting, we will be spending time unpacking all the insights and trying to gain clarity moving into Design Lab 2 in February.
All this to say, we are still learning and that is why this is so much fun!