I feel honoured to have been asked to speak at the 5th TEDx event at the YMCA Academy this coming Saturday. I have attended 2 of the previous TEDx events hosted by the Academy and it's always a welcomed source of inspiration to see the culture of dedication to learning and sharing that the Academy provides.
The TEDx YMCAA talk that has always stood out for me was by an actual student from the Academy who spoke about his experience of searching for, and eventually finding, a place where he wanted to learn. Having struggled with other schools, he liked the fact that YMCAA teachers respected you enough to let you call them by their first name and showed him that they genuinely wanted to get to know their students. He spoke of his experience at other schools where he went through the motions, did the homework but never felt it was worth his while to share what he had done with his teachers who, to him, didn't seem to care at all about whether he was succeeding or not.  At the Academy, he's always proud to show his work.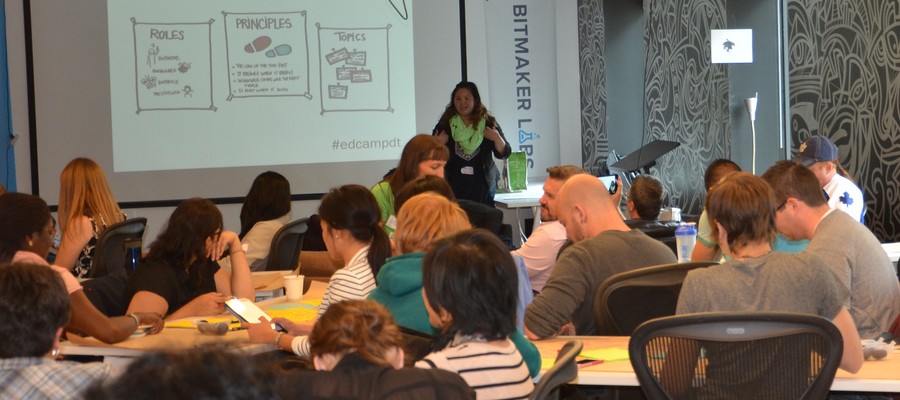 Another TEDx moment that stands out for me also reinforced my understanding of how truly dedicated the Academy is towards making sure their students have a chance to succeed. It was an unscripted moment when halfway through the event, the Head of School Don Adams made an apology to 2 of his students. These 2 students were originally scheduled to talk at TEDx but both students had decided that it was too much pressure to speak. In a show of empathy, Don felt like he had asked a lot of them and he now owed them a great deal of respect for agreeing and having the courage to say they weren't ready. He wasn't worried about disappointing the crowd but mending his relationships with his students.
It was this passion and dedication to Don's students that brought us to hosting Islands of Excellence, an education conference within the Academy and why we continue to work on our relationship with the school.
This Saturday at TEDx, I will be speaking about The Awkwardness of Collaboration. Here is a short blurb:
The Awkwardness of Collaboration
We have all been there, at the crossroads of trying to approach the conversation of how we are going to work together, facilitate our mutual success and wanting to tie each other up with rubber bands. There is a delicate balance to strike in the zone of playing nice, giving time to build trusting relationships and navigating how much to push one another. If at the root of it all, collaboration is meant to be greater at its sum then how might we question, provoke and evolve through the process?
Be a part of the conversation.