What is the role of holding?
It is a powerful gift to give someone something that they didn't ask for and that they didn't even know they wanted.
Or is it? This is a question that has been running in the back of my head for the past few weeks.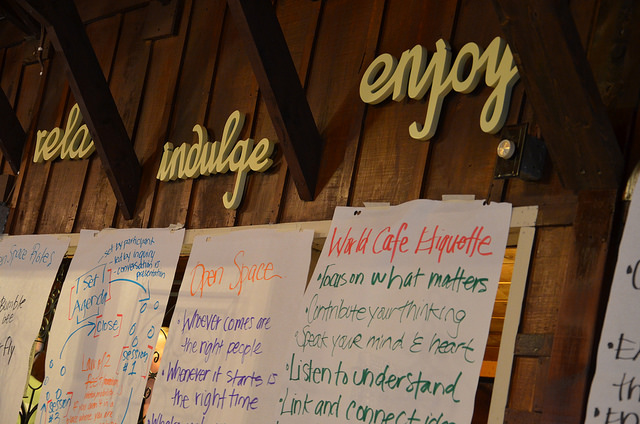 Primarily this swirling around after we came back from EdCamp Manitoulin and I was thinking about EdCamp Design Thinking that we helped pot on in the fall. Being at EdCamp Manitoulin reminded me how important it is for people to organize the event, to put out the invitation and to help convene the conversation. And the even better part is when they get to participate in the conversations. It is undoubtedly the hardest part of being a facilitator is being the one to hold the conversations and not fully get to participate. It was our pleasure to be able to give that gift to EdCamp Manitoulin. We were happy to step in and carry that weight for the EdCamp Manitoulin team so that they could do what they needed to do, which was be with their guests and host the party. It was a stress that we are used to carrying and gave us a chance to practice our documentation and harvesting techniques.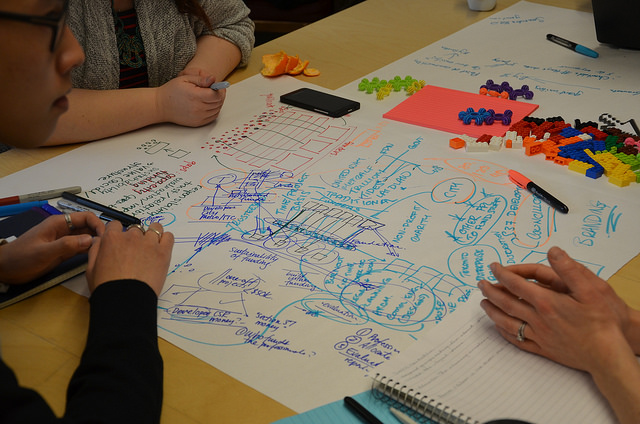 Last year, I called a group together to host EdCamp Design Thinking and we were able to put on a fabulous event with over 70 people and a beautiful salad club lunch. I think it was what people needed. A place to connect, to be with peers and to have conversations about education.
Just tonight, I was at a powerful lecture about an innovative program that talks about the "professional in the background" and it struck me that there is an intense need for the "expert" to hold the space for practice and process to occur, but to let others take the reigns. The structures supporting the container can stand up on their own and can be filled in with gentle coaching and check-ins. It isn't as simple as just passing the torch and walking away. But rather a process of building trust, showing how, growing confidence and lending support to make mistakes.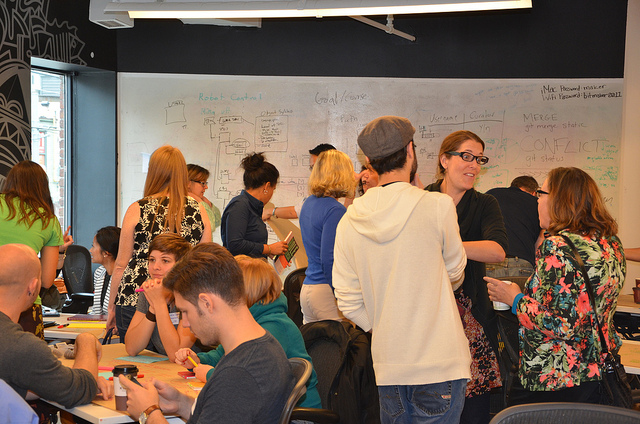 Now, I am wondering how to we build ownership and capacity to have others hold EdCamp Design Thinking? What if no one wants to? If someone does, how do we support them? Does anyone what to take over? We are here to help you hold it!