The first ever EdCamp Design Thinking is happening on October 5, 2013 at Bitmaker Labs!!! A good EdCamp starts with space. Where you have it effects the flow of conversation, the transition from space to space and the comfort of the attendees. We are so super excited to be at Bitmaker Lab, not only for their innovative work as an education experience as well as their inviting space and culture for supporting the community.
What is an EdCamp? 
It is a free, volunteer run, participant driven unconference. EdCamps emerged after original EdCamp Founders from Philly, attended a BarCamp in November 2009 and the movement was born. Since then, educators across the world are taking back professional development and having face to face meet ups to talk about education on Saturdays! The days are organized around conversations, the content for the agenda is generated by the people who attend and they almost always flow over to the bar.
What is EdCamp Design Thinking? 
It is all the good stuff of an EdCamp plus a focus on design thinking. EdCamps are open model unconference and support hacking and tweaking as necessary. The growing conversation about design thinking online and offline pushed the organizing committee to see what they could do with the question "How might we understand the impact of design thinking on education?" It is evident by the nearly sold out event that there is definitely an overwhelming energy.
What can attendees expect at EdCamp Design Thinking? 
For those who have been to an EdCamp before, attendees can expect to see some old faces, connect with people that they know are like-minded and drive them to think. For those who have never been before, they will be welcomed by all the seasoned attendees and the organizing committee. The day takes a slightly different approach to the EdCamp model with some additional unconference techniques layered with some design thinking terminology. We felt that the best way to build deep conversations was to do what the people are asking for, which is more context around design thinking and the space to talk about where they are at with the mindset and tools. Every one attending comes from a different place in education, whether they be a student, parent, designer, educator, administrator, yoga teacher or general EdCamp enthusiast there is something from absolutely everyone at EdCamp.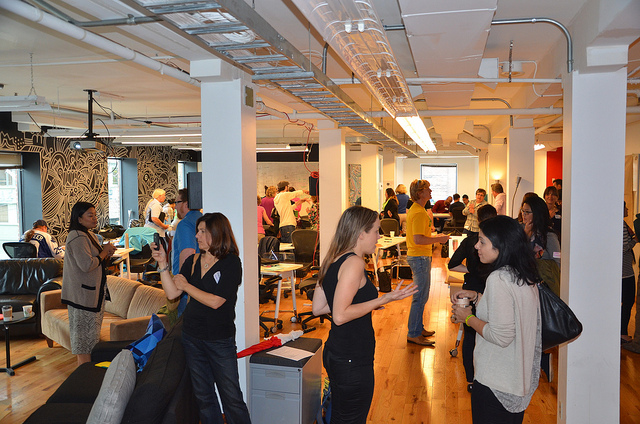 There are just a few tickets left, but if you are feeling like you can't live without this event – show up and we will find space for you! And you can follow along from home in your Pajamas too #EdCampDT or @EdCampDT