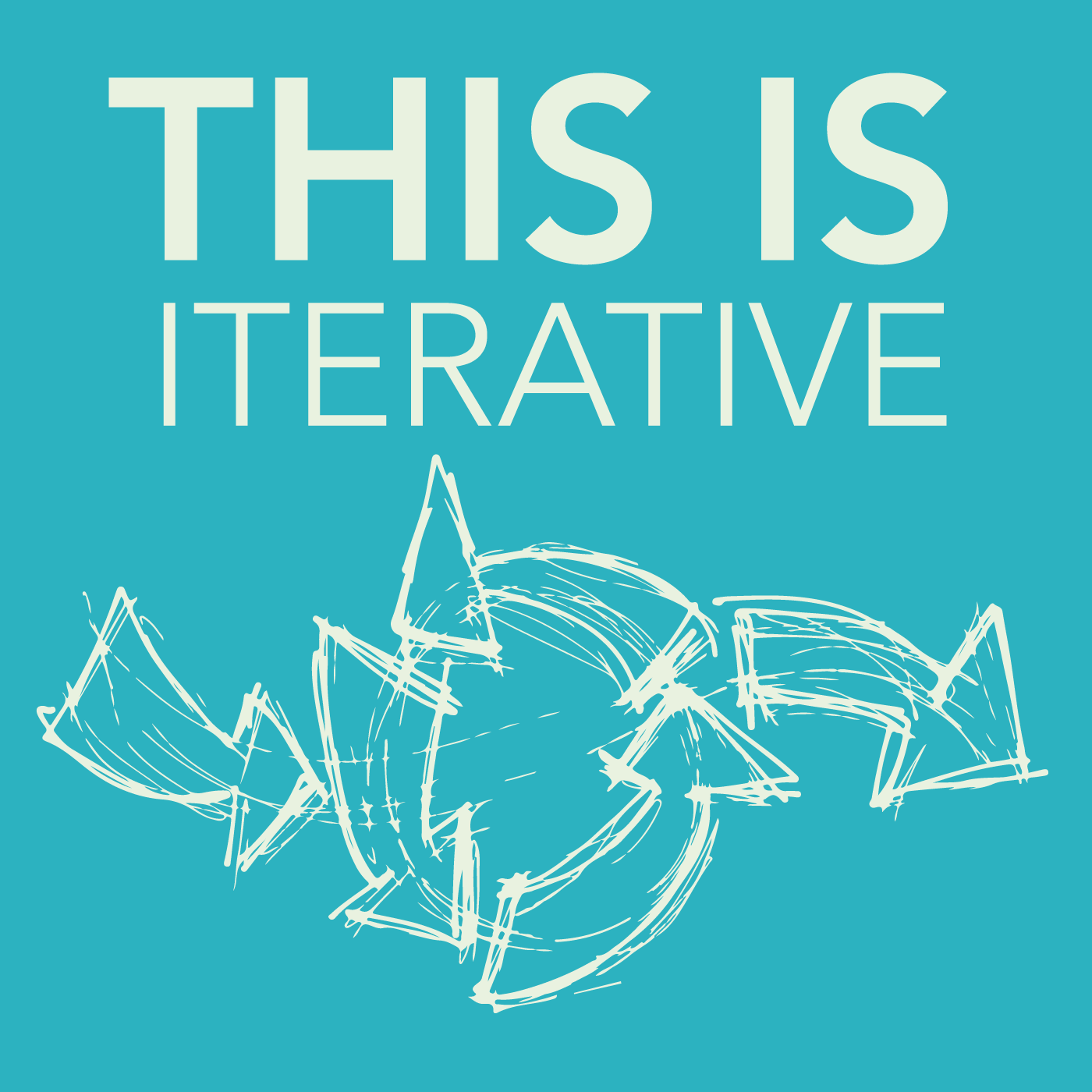 Starting in January of this year, Trey Boden and I have been recording ourselves every two weeks (just about) and posting podcasts every 2 weeks (for the most part) about design and education. The podcast is called This is Iterative. We have done 5 episodes so far!
This all started last year when I was in Austin with Trey to speak on "In the Trenches with K12 Design Thinking" at SXSWedu. This really got us talking about the vulnerability of what happens when we teach design thinking and when we do design thinking in schools.
These podcasts were partially a way for Trey and I to try our hand at podcasting and see what we would learn along the process and then also to share whatever wisdom we have in hopes of engaging people in a larger conversation about how we teach and do design thinking in education.
So far we have 5 episodes – you can listen to them here – we decided we would follow the d.school model and give our episodes a theme based on the design thinking model that comes from Stanford.
In Episode 1, we talk about what we are thinking and why we are doing this. In Episode 2, we get into the different models of design thinking. In Episode 3, we take stab at defining what we think Empathy is. In Episode 4, Trey interviews student Anya from his school on her journey through Empathy. In Episode 5, we talk about Defining.
I am so proud of what we have accomplished this far. We definitely have had some bumps in the road. We went off schedule for a bit and had to really talk about if we could stay committed in light of our busy lives. We are dedicated to getting through this season.
In our upcoming episodes we will continue down the design thinking model into ideation, prototype and evaluation.
I am particularly excited cause I will be interviewing Heidi Siwak soon to get her thoughts on design thinking, integrative thinking and the applications in her classroom.
Stay tuned!