This will be a 2 day training on the design thinking process and working for social impact. Over the course of two days, participants will get the opportunity to learn design thinking, practice the process and to work with others on how they are bringing it back to their work places.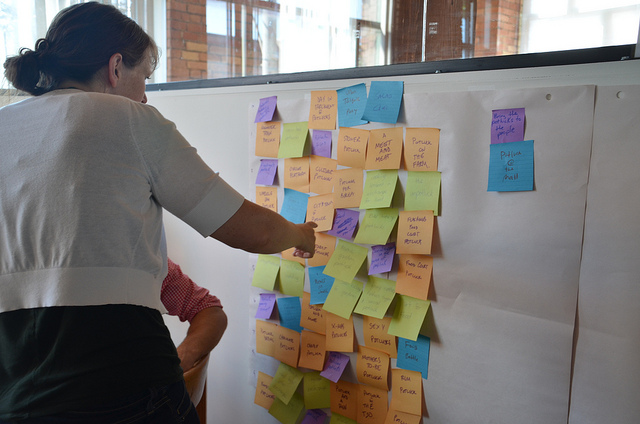 Participants can expect a hands-on experience for building an understanding of design thinking, learning to work together to build new ideas and get the opportunity to navigate some of the uncertainty of working with complex challenges.
Together, participants will:
explore a wicked problem
be able to tackle deepening of empathy
defining the questions we ask
creating valuable solutions
testing out assumptions in an iterative process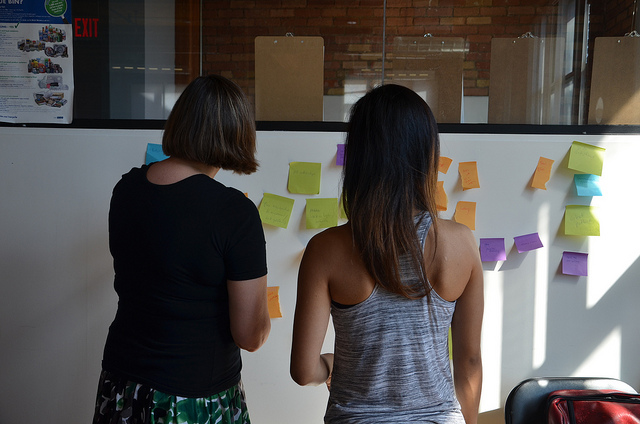 Who should come to Design Thinking for Impact?
Individuals working to make a difference. Participants coming from a diversity of backgrounds will learn how unusual collaborations can lead to innovative solutions. This workshop is for participants eager to gain knowledge about design thinking and how it can be applied to their work. Learn the methodologies, mindset and process of iteration, prototyping, empathy and problem-framing.
Logistic Details:
August 22 – 23 9am – 5pm
Centre for Social Innovation
720 Bathurst Street
Meeting Room #1 (2nd Floor)
Exhibit Change has recently been doing design thinking workshops at Glen Shields Public School, read more here "How might we bring design thinking to Glen Shields Public School?" 
Resources: 
Stanford's & IDEO Founder David Kelley on Design Thinking video